Ga-Rei Wiki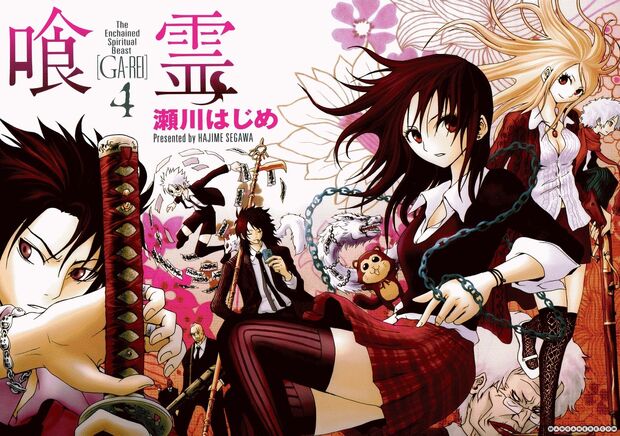 ---
Overview
The Enchained Spiritual Beast Ga-Rei (喰霊 Ga-rei) is a Japanese manga series written by Hajime Segawa. It has been serialized by Kadokawa Shoten in the Shōnen Ace magazine and collected in twelve volumes as of July 26, 2010. The series follows a high school freshmen, Kensuke Nimura, who has the ability to see ghosts, and his life changes when he meets Kagura Tsuchimiya, a girl with the power to summon a "Ga-Rei" called Byakuei. The two work together to find evil spirits and devour them with the Ga-Rei under the auspice of the Ministry of the Enviroment's Supernatural Countermeasure Division.
Affiliations
Featured Cover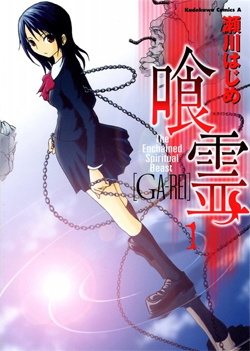 ---
Links
---
News
This series has been translated by KADOKAWA on BookWalker (Volumes 1-12)
Ad blocker interference detected!
Wikia is a free-to-use site that makes money from advertising. We have a modified experience for viewers using ad blockers

Wikia is not accessible if you've made further modifications. Remove the custom ad blocker rule(s) and the page will load as expected.